Weekly Rates
High Season: July and August
Mid Season: June and the first half of September
Low Season: All other months, expect Whit - which is charged at Mid Season rates
Cottage
Low
Mid
High
Sleeps
Prices are for the 2014-2015 season
La Lavande
£375
£500
£800
8
Chez Robert
£375
£500
£800
8
Porcherat
£375
£500
£800
6
Maison Fleury
£300
£350
£600
6
The Doll's House (currently long term let)
£300
£350
£500
4
These prices are based on occupancy rates indicated in the brochure. Under certain circumstances additional beds can be provided, but will be charged for, at a rate of £30 per extra person per week, or part thereof.
Terms of acceptance of Bookings: 20 % is payable at the time of booking and the balance is due one month before arrival together with a deposit of £50 to cover the cost of possible breakages or damage. This deposit will of course be refunded to you in full after your return to England, provided there are no deductions to be made.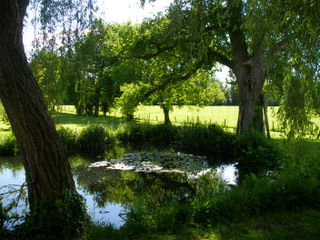 Bookings for Chez Robert and Porcherat will normally be taken from Saturday to Saturday, whereas those for La Lavande run from Wednesday to Wednesday.
The cottages must be vacated by 10 a.m. on the day of departure, to allow for cleaning, and may not be occupied before 4 p.m. on the day of arrival.
We are prepared, however, to be flexible whenever possible.